In an organization, there is a lot of important things that expect attention – from planning new strategies, promote their services, taking care of finances, recruitment and managing employees.
On top of it comes the issue that demand equal importance and that is the safety of your employees and productive work environment.
Today, the use of drugs among employees have become normal that not only put your brand image on stake but also decrease productivity.
If we believe reports of Quest Diagnostics, that conduct the workplace drug test in 2017, workers in the US take cocaine, marijuana, and methamphetamine.
As now, the market is full of drug testing tools, you can use them on your staff and prospective employee to make sure that they are not drug addicts.
At 12 Panel Now, we provide drug testing and medical supplies throughout Florida. You can contact us now to get a specialized discount on bulk orders!
Why Drug testing is important?
As mentioned above, when your employees are active in drug use, not only it affects the company's reputation but also cut the company's profit.
Lower productivity is one another big drawback of drug addict employees at the workplace. Also, for the safe work environment and to avoid workers' compensation claim, a drug test is critical.
Ways of Drug testing
There are many ways to detect drug testing among employees at the workplace including a blood test, hair test, oral fluid etc, but the most relied testing method is a urine test.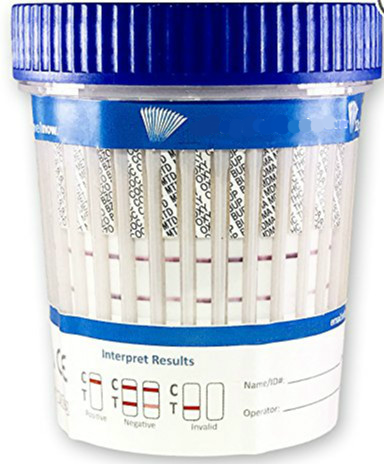 You can purchase drug test strips in bulk to use in your organization. It is available in various types. You can use a 5-panel drug test cup to identify the marijuana, cocaine, opiates, and Phencyclidine use.
How to prepare for the urine testing?
First of all, read instructions written on the urine test kit carefully. It should be your prime task before taking the samples from your employees.
With that said, you need to make sure that your employees drink a lot of fluids that can include milk, juice, water. You can have two or more glass of fluid for the better results.
You don't need to fast or compromise with your diet on the day of the test. Just make sure your employees drink plenty of water. It is one of the less-expensive and successful ways to get a false negative report. Also, take the medical history of your employees into consideration.
So don't hesitate to test your employees before giving them a job. It is crucial for the overall business growth. The safe and positive work environment motivates the employee to do their best and contribute to financial profits.
The great customer service and the quality commitment make  12 Panel Now the ideal spot for employers, businesses to buy drug testing kits. Call now at 888-936-6627 for any inquiry!