How to read a 12 Panel drug test is most common question when thinking about drug test screening. But drug testing kits are one of the most simple and cost-effective ways to screen for drug use.  These tests can used to verify sobriety, for pre-employment screening, or even used for workplace compliance purposes.  Drug testing kits are more accessible these days, and some prefer to conduct their own at-home drug tests to see how they would fare.  Whatever your reason is for purchasing a drug testing kit, rest assured it is an easy process that is fast and accurate!
Getting Started
Make Sure Everything is Room Temperature
1.) First, to maximize accurate drug test results, it's important to make sure that the drug testing kit and the area where the test will take place reside in a room temperature environment (59-78 degrees F). Remove the cap from the sealed pouch and prepare for use.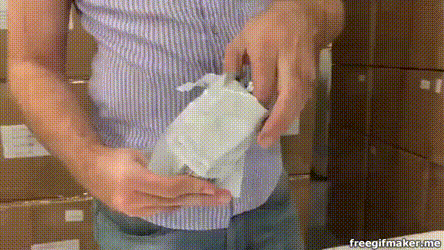 Donor Provides Sample
2.) Now it's time for the Donor to provide the sample.  Have the donor leave the urine specimen in the drug testing cup and make sure they screw the cap on top of it. Start your timer immediately. Urine drug test results time frame is 5 minutes after specimen is collected.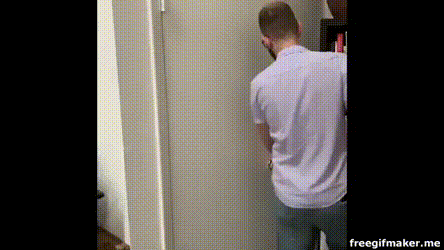 Remove Label/View Results
3.) Remove the peel-off label.  Check the temperature strip label at 2-4  minutes after specimen collection.
Evaluate the Drug Testing Kit's Temperature Strip
4.) On the face of the label, there will a temperature strip that is used to indicate the temperature of the specimen. Verify the temperature of the specimen by observing where the green dot appears.  A green dot will appear on the corresponding temperature line.
Normal body temperature is around 98.6 degrees.  The specimen may no doubt a few degrees less.  If you are concerned about adulterated samples, keep an eye out for samples that have temperatures that are unusually low, or high.
Reading Your Results
5.)  Drug testing kit results are indicated by the presence or absence of colored band(s) in the result area of the test strips. The result should be read within 5 minutes. Do not interpret the result after 8 minutes.
Positive drug test results may need to confirmed by another drug testing method. The drug testing kit and urine specimen may need to sent to a toxicology laboratory for confirmation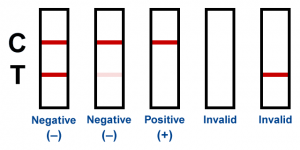 We're  Here to Help!
12 Panel Now provide the nation's most affordable Drug Testing Supplies, including Drug Testing Cups and Strips both for personal, and medical use. Our selection of Urine Drug Testing cups is one of the nations most affordable and reliable. Urine Drug Tests only take minutes to perform and evaluate.
If you are concerned about your levels or would like to test someone you know, we have Single Use Drug Tests available as well.  If you have any questions or comments, please feel free to contact us at 561-409-5151 or send us an email!