Making a Choice
When it comes to Drug Testing Supplies, it may be difficult to decide on one item or another.  Drug Testing Cups, Urinalys or UA Cups are the most favored method of Drug Testing used today.  Within these products exists a plethora of sub-categories that can be overwhelming when making a purchasing decision.
It may be difficult to make a purchase decision with all of the options available.  However, it's important to keep a few things in mind.  When making the decision to purchase a drug testing cup, it is important to first identify what exactly you are testing for.
What Are You Testing For?
Whether you are purchasing Bulk Supplies or a single product for At-Home use, you want to understand what substances you are essentially screening for.  There is a reason why 8 Panel Drug Tests and 10 Panel Drug Tests are so favored among Medical Facilities as well as Law Enforcement.
These two tests detect some of the most widely abused drugs that are currently circulating today.  If you are deciding whether to purchase one or the other, first consider the drugs that are detected within both:

8 Panel Urine Drug Test Cup CLIA, FDA Approved
Amphetamine (AMP),
Benzodiazepine (BZO),
Buprenorphine (BUP),
Cocaine (COC),
Marijuana (THC),
Methamphetamine (MET),
Opiates (OPI/MOR),
Oxycodone (OXY)
The 8 Panel Urine Drug Test Cup tests for 8 different kinds of Substances.  These substances are widely known to be extremely detrimental to those who are actively abusing them.  Not only that, but anyone under the intoxication of any of these substances would be considered unfit for work as well as simple tasks and operating vehicles/machinery.
The 8 Panel Urine Drug test is favored among law enforcement and other agencies alike for the simplicity of the test, as well as the convenience.  The drugs detected within the 8 Panel Test are substances that are certainly a growing cause for concern in the drug epidemic that is occurring today
10 Panel Urine Drug Test Cup CLIA, FDA Approved
Amphetamine (AMP),
Benzodiazepine (BZO),
Buprenorphine (BUP),
Cocaine (COC),
Ecstasy (MDMA),
Marijuana (THC),
Methadone (MTD),
Methamphetamine (MET),
Opiates (OPI/MOR),
Oxycodone (OXY)
10 Panel Drug Test Detect MDMA and MTD
The 10 Panel Urine Drug Test Cup tests for 10 different kinds of Substances, 8 of which are the same substances included in the 8 Panel Drug Test + the addition of Ecstacy (MDMA) and Methadone (MTD)
MDMA
Why is this important? Well, let's consider MDMA. Also known as Ecstacy, this drug has been labeled as the "party drug" within the past twenty some odd years.   It is an illegal synthetic drug with stimulant and hallucinogenic properties that heighten one's awareness, causes mood changes, distorts perception and sense of time and enhances tactile experiences.
Its effects last from 3-6 hours from an average reported dose of 1-2 tablets. Each tablet should contain anywhere from 60-120 mg of MDMA, but research has shown that many of the ecstasy pills sold today actually contain more of other harmful drugs than MDMA itself. Some adulterants that have so far been found in "ecstasy" sold on the streets include caffeine, methamphetamine, dextromethorphan, ephedrine, and cocaine. There are many others that have yet to be identified.
In 2013, over 17 million Americans reported having ever used ecstasy according to the National Survey on Drug Use and Health (NSDUH).

The 2013 NSDUH also showed that the rate of MDMA use is highest among 18-25-year-olds, with 12.8% reporting having ever tried it.
Methadone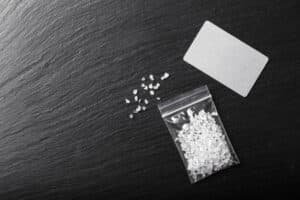 The 10 Panel Urine Drug test also includes Methadone (MTD).  This opioid has been used to treat severe pain.  Today doctors can prescribe this to treat a patient's addiction to narcotics.  As it works similarly to morphine, this potent and slow-acting drug can be devastating to someone who may abuse it.  According to the DEA's report on Methadone, in 2006, They (the FDA) issued a public health advisory stating that methadone use in pain control may result in life-threatening cardiac and respiratory changes and deaths.
Methadone is primarily used to treat heroin addiction, but it has also become a widely prescribed painkiller. Nearly 4 million prescriptions for methadone are written each year, and about 1.5 million people age 12 and older have used the drug for non-medical purposes at least once, according to the National Survey on Drug Use and Alcohol.
What does CLIA Waived Mean?
12 Panel Now's Drug Testing Cups are CLIA Waived and FDA Approved.  CLIA. The Clinical Laboratory Improved Amendments (CLIA) establish quality standards for laboratory testing for the purpose of diagnosing.  Tests that are CLIA Waived are simple tests, with low risk of incorrect results.
How Accurate is a Urine Drug Test?
Urine Drug Tests are the most common drug tests used by law enforcement and public safety, as well as employers.  Its ease of use makes it ideal for most circumstances. 12 Panel Now's Urine Drug Tests are more than 99% accurate in detecting drugs present.
What if I Test Positive?
Depending on where the 12 Panel Drug Test is taken, the evaluator may discuss any particular medical reasons that may affect the positive result.  In order to further authenticate the result, there may be further lab testing required. It's also good to understand how to evaluate and understand the test results.
We're  Here to Help!
Here at 12 Panel Now, we are happy to provide information and spread awareness regarding these topics and more!  Every Tuesday, we publish a Blog with information on current events, as well as insights regarding our products!  We also provide the nation's most affordable Drug Testing Supplies, including Drug Testing Cups and Strips both for personal, and medical use.  If you have any questions or comments, please feel free to contact us or send us an email!