Our Mission is Simple:
Commitment to our Customers is #1
At 12 Panel Now, we are committed to providing quality products with the best price, directly to our valued customers.  Headquartered in South Florida, we reside in one of the many communities most impacted by the prevalence of substance abuse.  Upon seeing how our community was so deeply affected, we decided to seek out ways to provide low-cost methods of drug testing. We embarked on a venture to provide drug testing supplies that are fast affordable and accurate.
We Have a Weekly 12 Panel Now Blog
In an effort to spread awareness and keep our following informed, we provide a weekly blog with information pertaining to our industry as well as monitoring the effects that rising drug abuse has had on our community.
We're Growing!
We are now the fastest-growing drug testing supplier in America with over 5000 accounts of commercial users and counting. Our most popular product, the 12 Panel Urine Drug testing cup is now the best price in the nation.  By keeping a substantial inventory, we can ensure same-day shipping on orders placed before 4:00 pm EST, as well as cater to the needs of our customers, distributors and wholesalers.
We take pride in providing the highest level of customer service, as we work hard to serve our valued clients with all their needs.  As we are growing every day, we've we are looking forward to expanding even more, and continue to provide great products at amazing prices.  It has been our privilege to give back to the community in our own way, taking part in charities and hosting fundraisers for the terminally ill. We're looking forward to continuing our support of the community in more impactful ways as we grow.  
Mona Montanino
Founder | President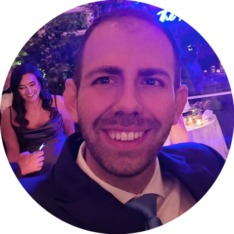 Alex De Marchi
Chief Operating Officer
Matthew De Marchi
Product Coordinator
Stephen Báez
eCommerce Account Manager
Adi Roblero
VP Sales & Logistics
Gabby Vargas
VP Sales & Logistics
Gail Allen
VP Sales & Logistics
Svetlana
VP Sales & Logistics