What is cotinine?
What is cotinine?
Cotinine is a metabolite of nicotine, a toxic substance that stimulates the central nervous system.
Where nicotine products are, cotinine is present. It's in cigarettes, nicotine patches, gums, and nasal sprays.
Studies show that small doses of nicotine release adrenaline. In effect, this stimulates the user.
In larger doses, however, nicotine releases dopamine, consequently providing a sedative effect.
Why Use a Cotinine Test/Urine Cotinine Test?
Despite the risks associated with nicotine use, it is not considered a controlled substance by the FDA. 
Employers and institutions still are within their right to test individuals for Cotinine. They may include a cotinine test when they initiate their drug screening procedures.  
On the other hand, some employers may wish to assess the tobacco use within their workforce or enforce a no-smoking policy in their company.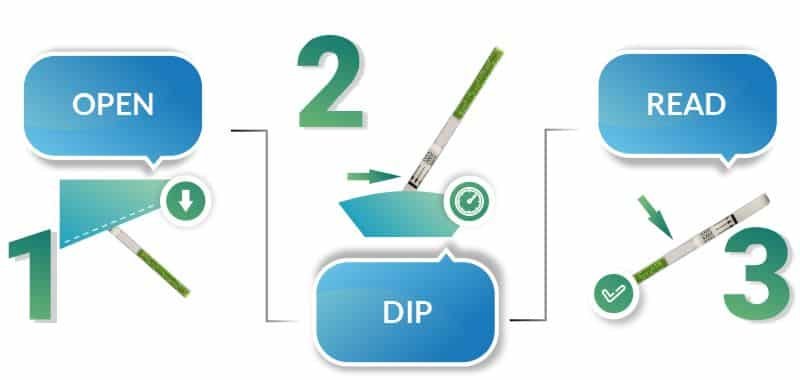 Cotinine Test Strips
Cotinine Test Strips Procedure:
First, remove the urine cotinine test strip from the sealed pouch and use it within one hour
Second, immerse the strip into the urine with the arrow pointing towards the urine
Third, take the strip out after 15 seconds and lay the strip flat on a clean, dry, non-absorbent surface.
Finally, read the result in 5 minutes.
12 Panel Now carries over 20 types of drug test strips you can use for detecting a specific substance in human urine.
12 Panel Now's List of Drug Test Strips
Other strips
12 Panel Now is a family-owned business that cares about you and your organization.
And we understand your drug testing needs. That's why we do our best to provide you with top quality, but low-cost, 99% accurate, CLIA-waived, and FDA-approved drug testing supplies.
Additionally, our products have a 24-month shelf life from the date of manufacture.
Something wrong with your products?
If there is something wrong with your product, call us at 888-936-6627 or 561- 409-5151, or email us at [email protected] We will replace it for you.