Where Do I Start?
There are countless reasons why someone would question how they would fare on a Drug Test.
Whether you are looking to screen yourself with an at-home drug test or test someone else, the first thing you want to do is identify what exactly you are screening for.  
There are tons of Drug Testing Kits available, even certain "at home" drug tests that are used for screening and various other purposes.  However, it's good to keep in mind that some tests are configured for certain types of drug screening.  
For instance, if you are looking to verify sobriety with regards to alcohol, ETG Alcohol Test Strips would likely be the most appropriate Drug test.  If you are looking to screen for additional substances that include alcohol plus other substances, there are buying options that provide both such as 12 Panel Urine Drug Test Cup + ETG
If you are struggling to find the best at home drug test on the market, you'll likely find more available than you can fathom.  Many companies now sell drug tests in bulk to larger companies looking to drug test employees or other larger groups of individuals.
If this is not you, that's totally ok.  You can, in fact, purchase an at-home drug test online for your personal use and spare yourself the awkward look from the pharmacy cashier!
If you wish to buy a single-use drug test, click HERE!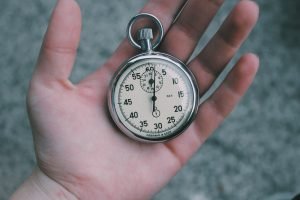 How Long Does it Take?
If this is your first time using an at-home drug test, you probably are wondering exactly what kind of time commitment this is.  Rest assured, this process only takes minutes and can be performed in the comfort of your own restroom at home. 
Results of the Drug Test Kits at 12 Panel Now can be viewed in as little as two minutes or less, although it is recommended that you assess the urine specimen within the five minutes after the drug test has been initiated.  When you take your at-home drug test, make sure that you do not wait longer than eight minutes to interpret the result. 
It's important to note that the Drug Test cup should be stored in a temperature-regulated room between 36 degrees and 78 degrees Fahrenheit. Do not remove the drug test cups from their seals until you are ready to use them
What Do I Need to Start?
Things you will need:
At Home Drug Testing Kit
Gloves
StopWatch/Smartphone
Pen/Marker
1.) The first thing you want to do is make sure you are in fact ready to begin.  As this will only take a few minutes, it is still important to minimize distractions.  Now it is time to remove the cup from the sealed pouch and use it as soon as possible.
2.) Next, if you are the one providing the specimen, you will want to date and initial the label for your records.  If you are assisting someone else with the at home drug test and they are providing the specimen, have them sign and date the label. 
3.) Now comes time to provide the urine sample.  The drug test taker should now provide a urine specimen in the drug testing cup.  When they are finished, they can screw the cap on top of it. Start the timer immediately after use.
4.) The Operator verifies that the cap is completely closed.  As the cups are leak-proof – this is only so when the caps are closed properly
5.) Remove the peel-off label.
6.) Check the temperature strip label at 2-4 minutes after specimen collection. Green color will appear to indicate the temperature of the urine specimen. The proper range for an adulterated specimen is 90-100 degrees F (32-38 degree C).
7.) Drug test results are indicated by the presence or absence of colored band(s) in the result area of the test strips. Make sure to read the test result after a time interval of 5 minutes. Do not interpret the result after 8 minutes.
8.) Positive test results must be confirmed by another drug testing method. Send the cup and urine specimen intact to a toxicology laboratory for confirmation.

What if I Test Positive? Interpreting Results 
When taking an at-home drug test, it is important to understand how to interpret the results.  Two red lines are indicating a Negative Result, and One Red Line indicates a Positive Result.  Some may notice a faint red line beneath a solid red line.  Though that may alert some to be the signs of a positive read, that is in fact still a negative.  (See diagram below)
After taking a Drug Test, it can be very shocking to receive a positive result.  It is important to remain as calm as possible.  Understand that more evaluation may need to take place.  If you are testing at a medical facility, the evaluator may discuss any particular medical reasons that may affect the positive result.
If you are examining the results of an at-home drug test, you may want to take measures to confirm your results.
In order to further authenticate the result, there may be further lab testing required.
It's also good to understand how to evaluate and understand the test results.  An example of the test results are pictured below:
These Drug Tests are the fastest and most accurate way to determine if someone is involved in non-medical or recreational drug use.  The results can be interpreted within 5 minutes or less. For sterile purposes, the cups are manufactured with a leak-proof container. The testing strips are located inside the cups.  So after the donor seals the cup, there is no need for anyone to reopen it as the test results are clearly indicated on the strips inside, visible from the outside label.
If you have any questions or concerns regarding our product or wish to place an order, feel free to call us at (888) 936-6627
We're  Here to Help!
Here at 12 Panel Now, we are happy to provide information and spread awareness regarding these topics and more!  Every Tuesday, we publish a Blog with information on current events, as well as insights regarding our products!  We also provide the nation's most affordable Drug Testing Supplies, including Drug Testing Cups and Strips both for personal, and medical use.  If you have any questions or comments, please feel free to contact us or send us an email!