Kratom Urine Test Strips
A Kratom urine test strips detects Kratom levels in the body.
Kratom test strips that's convenient, safe, and easy to use with minimal assistance.
Rapid Kratom Urine Test Strips provide you with fast and accurate results. No time wasted on waiting for lab results
99% accurate in detecting specific drugs according to the designated cut-off levels
Quick results within five minutes.
Kratom Drug Tests are available as a Kratom Cartridge Test.
What Is Kratom?
Decades ago, kratom was considered a safe and natural pain reliever in the Asian region.
However, due to its addictive qualities, kratom is now considered an emerging drug abuse by the Drug Enforcement Administration (DEA). Kratom comes in the form of:
fine powder
capsule
pill
extract
dried leaves for brewing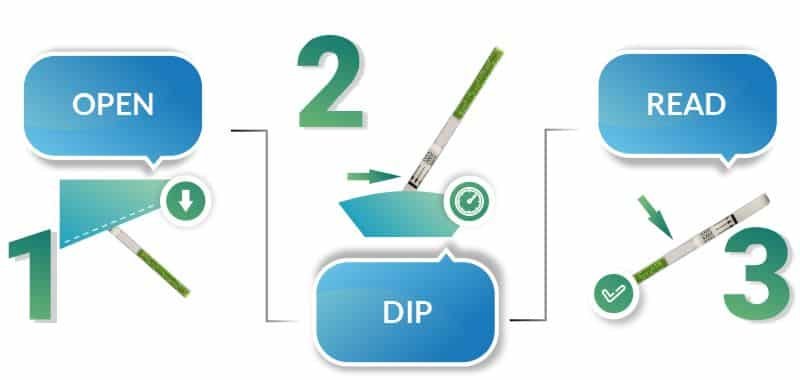 How To Use Kratom Test Strips
First, remove the kratom strips from the sealed pouch and use it within one hour
Second, immerse the strip into the urine with the arrow pointing towards the urine
Third, take the strip out after 15 seconds and lay the strip flat on a clean, dry, non-absorbent surface.
Finally, read the result in 5 minutes.

Why Test for Kratom?
Although Kratom is not yet listed as a controlled substance, the US Drug Enforcement Administration considers it as an emerging drug of abuse. That's why several states have already banned it.
Who uses tests for kratom?
To ensure the health and safety of everyone, the organizations listed below now use tests for kratom.
employers
rehabs
clinics
hospitals
schools
probation centers
poison control centers
police stations
To learn more about Kratom and its side effects visit our knowledge base.