TCA Drug Test Strips
TCA drug test strips are convenient, safe, and easy to use.
12 Panel Now's tricyclic antidepressants drug test strips enable you to perform TCA testing with complete ease on your own.
Quick results within five minutes.
Cutoff level of 1000 ng/ml.
This TCA drug test strip includes internal procedural controls. If there's a sufficient amount of specimen and the procedure is followed properly, a positive result will show as a colored band in the control region.
However, there are no external controls in this kit. That's why we highly recommend further testing to verify positive results.
What is TCA?
TCA stands for tricyclic antidepressants. This prescription drug is recommended for major depressive disorder (MDD).
FDA-approved TCAs
amitriptyline
amoxapine
doxepin
desipramine
nortriptyline
protriptyline
imipramine
trimipramine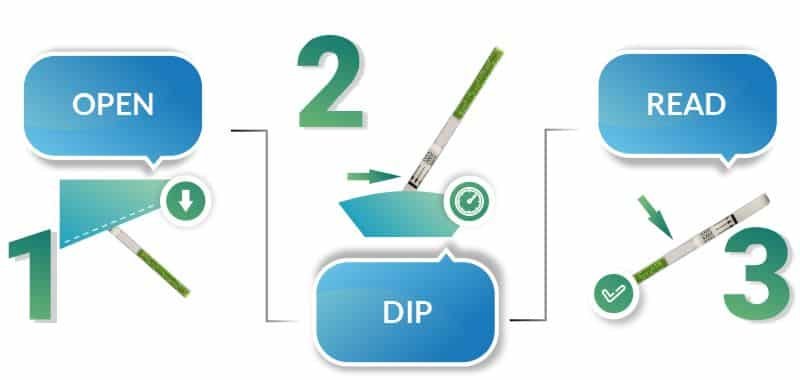 TCA Test Strips Procedure:
First, remove the test strip  from the sealed pouch and use it within one hour
Second, immerse the strip into the urine with the arrow pointing towards the urine
Third, take the strip out after 15 seconds and lay the strip flat on a clean, dry, non-absorbent surface.
Finally, read the result in 5 minutes  
Why Test for Tricyclic Antidepressants?
Tricyclic Antidepressants are non-controlled drugs. They are legal prescription medications. As a result, anybody who has a prescription can buy it anywhere.
Although these substances are not addictive, users develop a resistance for it. Later on, they become dependent on it.
This dependence, unfortunately, has led to fatal overdoses in the US.
Therefore, the need for drug testing. It can help self the lives of those who are taking TCAs as a means to cope with depression.